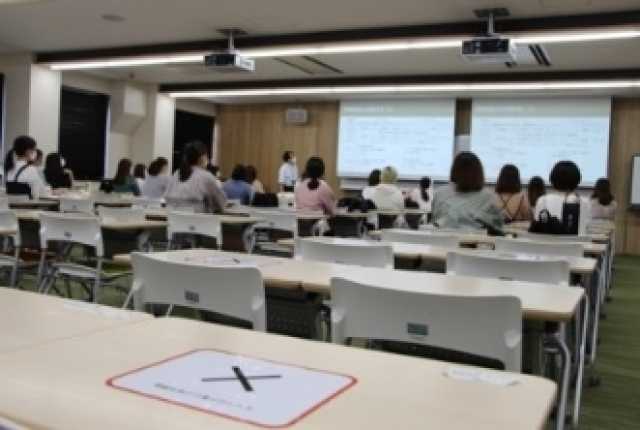 The second semester started on September 16th 2020.
We conduct the classes with both distance learning and face-to-face learning this semester.
In face-to-face lessons, classes are held while taking measures against infectious diseases such as wearing masks, installing disinfectant solutions, ventilation, and seat intervals.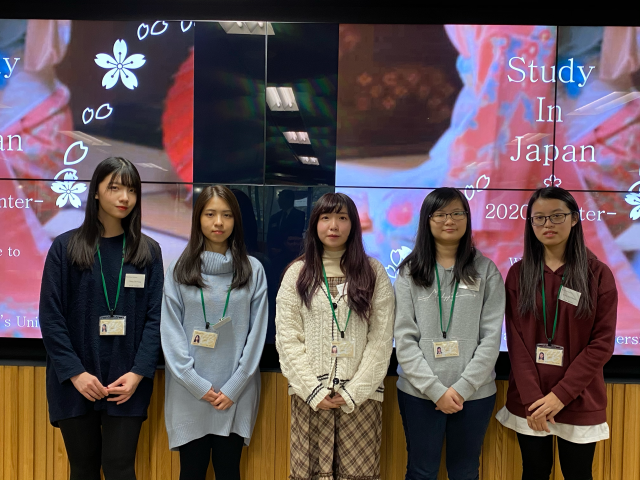 We warmly welcomed 5 international students from Ming Chuan University, who have started their experiences of "Study in Japan 2020" program. The opening ceremony and the welcome party were held on January 30th at Global Studio, conducted by Prof. Horie, the head of International Center.

The ceremony was started with the welcoming comment made by Vice President, Prof. Kawai. He said that he was looking forward to meet them after they completed their studies in MWU and see how much they had grown.

The international students will study Japanese language and cultures for three weeks in Japan.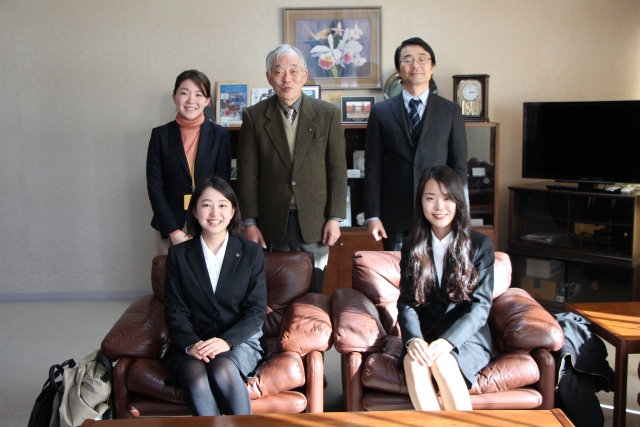 On February 4th 2020, two our exchange students, Ms.Nana Miyamae and Ms.Mika Haruki, who are going to start to study abroad at our partner universitys, visited to our president's office.

Our President encouraged them, and commenting "This experience will enhance your future career with enlarging your perspectives and making you more courageous women."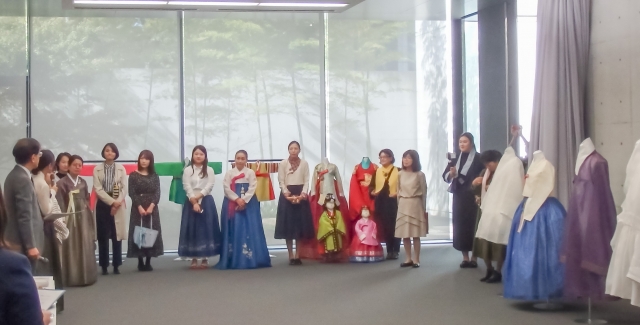 A traditional Korean clothes exhibition, "Hanbok" is currently held in Interdisciplinary Research Center by Prof. Kim and her graduate students are from our partner university, Hannam University. The opening ceremony for the exhibition was held on October 28th at noon with welcome greeting given by our Vice President, Mr. Kawai and the host of the exhibition, Prof. Ushida, who is the dean of Human Environmental Sciences Department.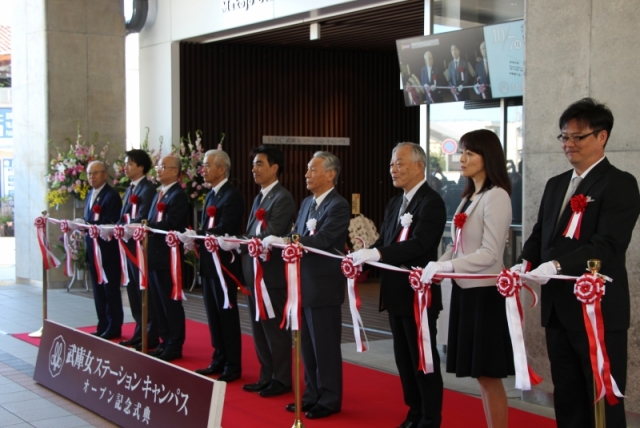 Our brand-new campus, "Mukojo Station Campus (MSC)" has finally launched at Naruo station with a opening ceremony held on October 6th.
Chancellor, Prof. Okawara hoped the campus to be a campus connected to the region. "I hope MSC will help our university to corporate with local more" stated the Chancellor in the ceremony. Our president, Prof. Seguchi also expects lots of locals use the campus so that MSC can help the region enhance more.
After the ceremony, Dean of Human Environmental Science department, who was in charge of the whole project, guided the guests to Lavy's Cafe which is one of the main features of MSC and Minato bank.
The two opening staffs of Lavy's Cafe described that the cafe was "the 19th "Siru-Cafe" opened in Japan, which is one type of cafe aiming to let students and firms interact with each other." "It is a place to have not only opportunities to talk with entrepreneurs but also time to think about their own careers. With the access ease, students can stop by this cafe anytime they want and get change to think about their future." they added.